Who is responsible for my truck accident in Fort Worth Texas?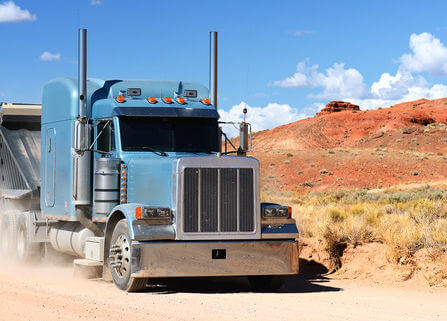 Texas – December 15, 2021
The United States Department of Transportation Traffic Safety Administration estimates over 500,000 truck accidents every year,  with the increase in commercial transport delivery fleets and various industrial and market programming expanding inter and intrastate transport. When truck accidents occur, parties to the accident need to bear responsibility based upon their direct and indirect actions leading up to the accident.  Accident attorneys can assist truck accident victims determine if they need to sue for economic and non-economic damages after a debilitating injury.
Named parties.
Parties that can be named in a trucking accident insurance claim or lawsuit include:
the driver of the truck;
the trucking company (motor carrier);
manufacturers of the trucks;
manufacturers of parts that are basic to the truck's safe operation;
municipalities that maintain roadways for safe driving;
truck maintenance providers;
truck or trailer owners;
people responsible for cargo loads;
other vehicles that may have caused a truck to react in a way that exacerbates a crash situation.
Injured parties who have limited, or no fault assigned to them after a truck accident should talk to experienced truck accident injury attorneys in Fort Worth at The Cooper Law Firm who can calm concerns they may have about seeking compensation for damages related to the fall that insurance will not pay.
Timely accident investigations.
It is imperative that investigations into the cause of a truck accident are undertaken in the early stages after the accident, accounting for all factors relevant to the whole picture including weather conditions, roadway conditions, traffic patterns, cargo loads, state of maintenance and care of the truck, health of the driver, necessary documentation in support of state and federal laws regarding road time for drivers to rule out fatigue, cargo information and mandatory driver and insurance certifications to name a few. Investigations will identify the parties who may be directly, or indirectly responsible for the action and will give a direction as to how liability will be measure for each party.
Legal strategies.
Legal counsel for insurance companies are skilled and able to craft strong defense strategies for commercial cases when an insurance settlement does not occur.  A common practice in truck accident cases is to make sure the truck does not remain out of commission for too long rendering a more focused investigation into potential problems that were evident at the time of the crash.  If a truck is back in service, it may cloud issues regarding maintenance inspections on the truck for representatives of injured parties from collecting clean reports and information on the truck.
Responsibility for drivers who lease or own their own rig.
Trucking companies are usually legally responsible for drivers who are employed by them in the course and scope of their activities at the time of an accident, and must be able to show compliance to safety policies under the Federal Motor Carrier Safety Regulations.  Under Section 376.12, if a driver is leasing a rig from a company, FMCSR makes clear that the company must retain exclusive possession, use and control of the truck, making the "Motor Carrier"  liable for the damages caused by the operation of the big rig.
If the motor carrier uses any vehicle that it does not own to transport property, the motor carrier is deemed to assume control over that equipment and the driver is deemed their employee as a matter of law for the period of time of transport. Therefore, the motor carrier is responsible for the acts of the driver.
Hire an attorney.
Tractor trailer accident lawyers in Fort Worth can assist in the recovery of compensatory damages requested for lost wages, medical bills, medical care, and treatment, plus household expenses, and non-economic loss for pain and suffering, loss of consortium, or  companionship.
Cooper Law Firm
N. Eric Cooper
Address: 501 N Third St,
Longview, TX 75601
Telephone ; (903) 297-0037
Toll-Free: 1-855-297-HURT (4878)
Facsimile: (903) 236-0035
Sources:
https://statutes.capitol.texas.gov/Docs/CP/htm/CP.41.htm
https://www.fmcsa.dot.gov/regulations
https://usattorneys.com/wp-content/uploads/sites/2/2021/09/photodune-3356895-semitruck-driving-across-the-desert-xs.jpg
447
447
nora
https://usattorneys.com/wp-content/uploads/sites/2/2020/01/logo.svg
nora
2021-12-15 13:17:54
2021-12-15 13:17:54
Who is responsible for my truck accident in Fort Worth Texas?