Who knew a CDL would impact lawsuit settlement amounts in Texas?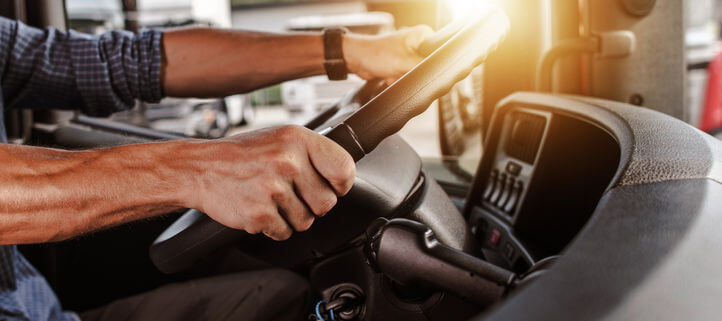 Texas – March 6, 2022
Drivers have been required to have a commercial driver's license (CDL) to drive certain commercial motor vehicles (CMVs) since April 1, 1992. The Federal Motor Carrier Safety Administration (FMCSA) has developed and issued standards for State testing and licensing of CDL holders. Drivers are required to obtain and hold a CDL if they operate in interstate, intrastate, or foreign commerce and drive a vehicle that meets one or more of the classifications of a CMV. Drivers who hold a CDL have undertaken specialized driving instruction and have an increased duty of care to other roadway travelers which may impact damage awards for accident victims who have suffered harms.
Class A CDL.
A CDL is necessary to drive CMVs such as tractor trailers, semi-trucks, dump trucks, and passenger buses. The particular class of CDL for truck drivers is a Class A commercial driver's license is required to operate any combination of vehicles with a gross combination weight rating (GVWR) of 26,001 or more pounds, provided the towed vehicle is heavier than 10,000 pounds, and includes vehicles such as:
Tanker trucks
Flatbeds
Truck and trailer combinations
Livestock carriers
Federal CMV restrictions.
CMV operators that drive big trucks have restrictions for trucks carrying property cargo limited to maximum hours driven; minimum hours off duty; and required rest after 60/70 hour driving limit meaning a driver may not drive after 60/70 hours on duty in 7/8 consecutive days. CMV drivers that are carrying people have more stringent restrictions. The United States Department of Transportation, 49 C.F.R. part 387, requires insurance coverage in an amount equivalent to the minimum levels of financial responsibility set forth in those regulations.
Additional parties.
Truck accident lawyers are skilled at identifying additional parties to an accident claim, separate from drivers, including trucking companies, mechanics, or manufacturers of a truck and/or parts, and understand the trucking industry and relevant regulatory laws. They can determine the best legal approach to individual cases such as mediation, arbitration or going to trial, while staving off unnecessary pressure from insurance companies who want to swiftly close out a claim.
Texas "fault" insurance.
Texas is a "fault state" which means that the party responsible for the accident will have to compensate the other party involved in the accident. Jury awards and settlements are based on the degree of fault proven by legal counsel to have caused the injuries sustained. Texas utilizes the 51% rule, whereby an injured person can be up to 50% responsible for an accident and still collect damages in a Texas personal injury claim, but if fault is more than 51% for the accident, victim will not be able to recover compensation for accident expenses.
Damages and filing action.
Damages for personal injury and wrongful death claims include related medical bills, lost wages, property replacement, funeral expenses when applicable, and pain and suffering. Texas statute of limitations for personal injury and wrongful death actions is two years from the time the injury, or death occurred.  A truck accident attorney can inform a claimant of any deviations from that timeline and caps on recoverable damages.
Hire an attorney.
Accident victims should talk to an attorney who understands trucking industry regulations and how CDL violations impact the strength of a truck accident lawsuit. The Cooper Law Firm has the resources to determine the percentage of fault applied to each driver after reviewing police reports, witness reports, car damages, roadway marks and other factors present at the time of the accident so they can move forward to a proper settlement that is unique to each truck accident case.
Cooper Law Firm
Mailing Address: P.O. Box 2222
Longview, TX 75606
Physical Address: 501 N Third St,
Longview, TX 75601
Telephone: (903) 297-0037
Toll-Free: 1-855-297-HURT (4878)
Facsimile: (903) 236-0035
Sources.
https://www.fmcsa.dot.gov/regulations/title49/section/387.9
https://usattorneys.com/wp-content/uploads/sites/2/2021/12/iStock-940298922.jpg
483
722
nora
https://usattorneys.com/wp-content/uploads/sites/2/2020/01/logo.svg
nora
2022-03-08 14:43:55
2022-03-08 14:46:08
Who knew a CDL would impact lawsuit settlement amounts in Texas?