Workers in Houston oilfields can review their payroll records for errors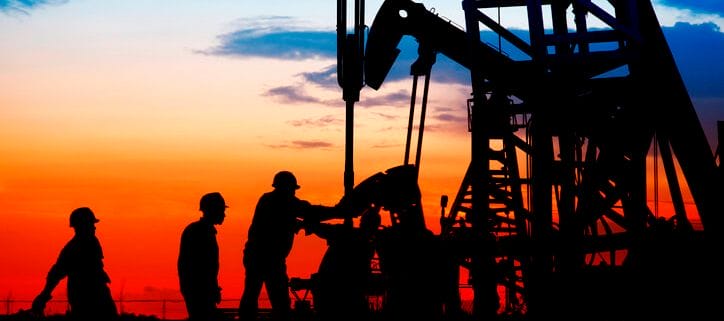 Houston, TX – There are several reasons why a worker may not be paid properly, and sometimes these issues are due to employer mistakes or oversight. Certain industries have had documented, wide scale underpayment problems with large groups of workers. Anyone who discovers that their wages are missing for hours that were already worked has the right to pursue legal action if necessary to ensure that they have been properly compensated.
Recordkeeping and workplaces
Employers are required to keep complete and accurate records for all employees. This includes their pay rate, number of hours worked for each pay period, and deductions taken for things like taxes and social security. Hiring records and I-9 documentation are also required to be kept by a human resources department. Local and federal laws require these records to be freely available for inspection if necessary. An employer who does not follow these regulations may be cited by a local labor board, and their employees may be allowed to take additional legal action as well if their pay has been affected.
Overtime pay regulations
Figuring out proper overtime pay is another related issue that affects some workers. Generally, working more than forty hours per week will require overtime pay, but there are some exceptions and the definition of a work week can change depending on an employee's specific schedule. Overtime wages are also standardized at one and a half times the worker's regular hourly rate of pay. Some workers find that their employer has improperly categorized their status and they have been underpaid for an extended period of time.
Workers in oil, gas, and related industries in Texas 
Industries related to energy production have always been a mainstay in the Texas economy. However there have been specific issues with oil industry workers being underpaid. Documented issues have included oil workers being informed that they are not eligible for overtime, and other reasons why their employer may not be paying them in accord with all relevant labor regulations and laws. These claims are available for all kinds of workers in the industry, whether they are doing physical labor, engineering, land surveying, or in administrative roles. Workers who are in temporary or contract positions, rather than regular full time workers, are also protected by wage laws as well. While each worker's situation is different, an attorney can review documentation such as pay stubs and deductions to determine whether a cause of action exists.
Local attorneys focus on helping people get proper payment
Some lawyers have handled numerous unpaid wage claims over the years in Texas, and they are available to help local workers in various industries. Moore and Associates is a firm in Houston that dedicates their practice to defending the rights of workers.
Firm contact info:
440 Louisiana Street, Suite 675, Houston, TX 77002
713-222-6775
www.mooreandassociates.net
https://eetp4u6ayku.exactdn.com/wp-content/uploads/sites/2/2020/09/iStock-493760870.jpg?strip=all&lossy=1&quality=80&webp=80&ssl=1
483
724
brian
https://usattorneys.com/wp-content/uploads/sites/2/2020/01/logo.svg
brian
2020-09-29 09:55:50
2020-09-29 09:57:42
Workers in Houston oilfields can review their payroll records for errors